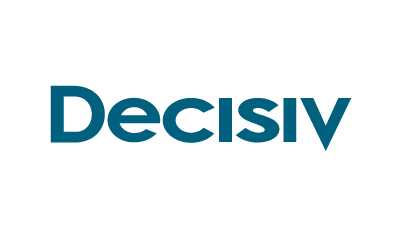 Case: Provider Management
Decisiv SRM helps you connect with the service provider that best fits your needs, and ensures all parties involved in the service process have the information they need at their fingertips to streamline the service event and get your asset back up and running quickly. Cases can be accessed from any computer or mobile device, so asset owners and managers can keep track of service events even when they're not in the shop.
Key components of Case Provider Management are:
Case Management
Collaboration and Notification
Invoice Warehouse
Mobile Tech
Service Provider Search
Service Requests
Vendor Management
Virginia-based Decisiv is the provider of the largest asset service management ecosystem for the commercial vehicle industry. The Decisiv Service Relationship Management (SRM) platform is the foundation for the nearly 5,000 service locations across North America that manage more than 3.5 million service and repair events for commercial vehicles annually. Through Decisiv's SRM platform, dealers, service providers, manufacturers, and fleet and asset managers can communicate and collaborate during every service event. The SRM solution streamlines the entire asset service management process bringing all the necessary diagnostic, telematics and asset information together for all participants, and delivers it at the point of service. This level of connectivity and collaboration drives an unrivaled level of service performance and asset optimization that gets trucks back on the road faster so fleets see higher revenue per asset and lower costs. Service providers using SRM establish efficient communication, better controls, and increased productivity in service operations that enables them to become trusted partners to fleets. For manufacturers, SRM enhances the value of service networks and provides data and analytics to help develop more reliable and efficient commercial assets. For more information, visit www.decisiv.com.
Automate asset maintenance and repair processes from check-in to check out through the Service Relationship Management (SRM) platform.
read more
No Results Found
The page you requested could not be found. Try refining your search, or use the navigation above to locate the post.