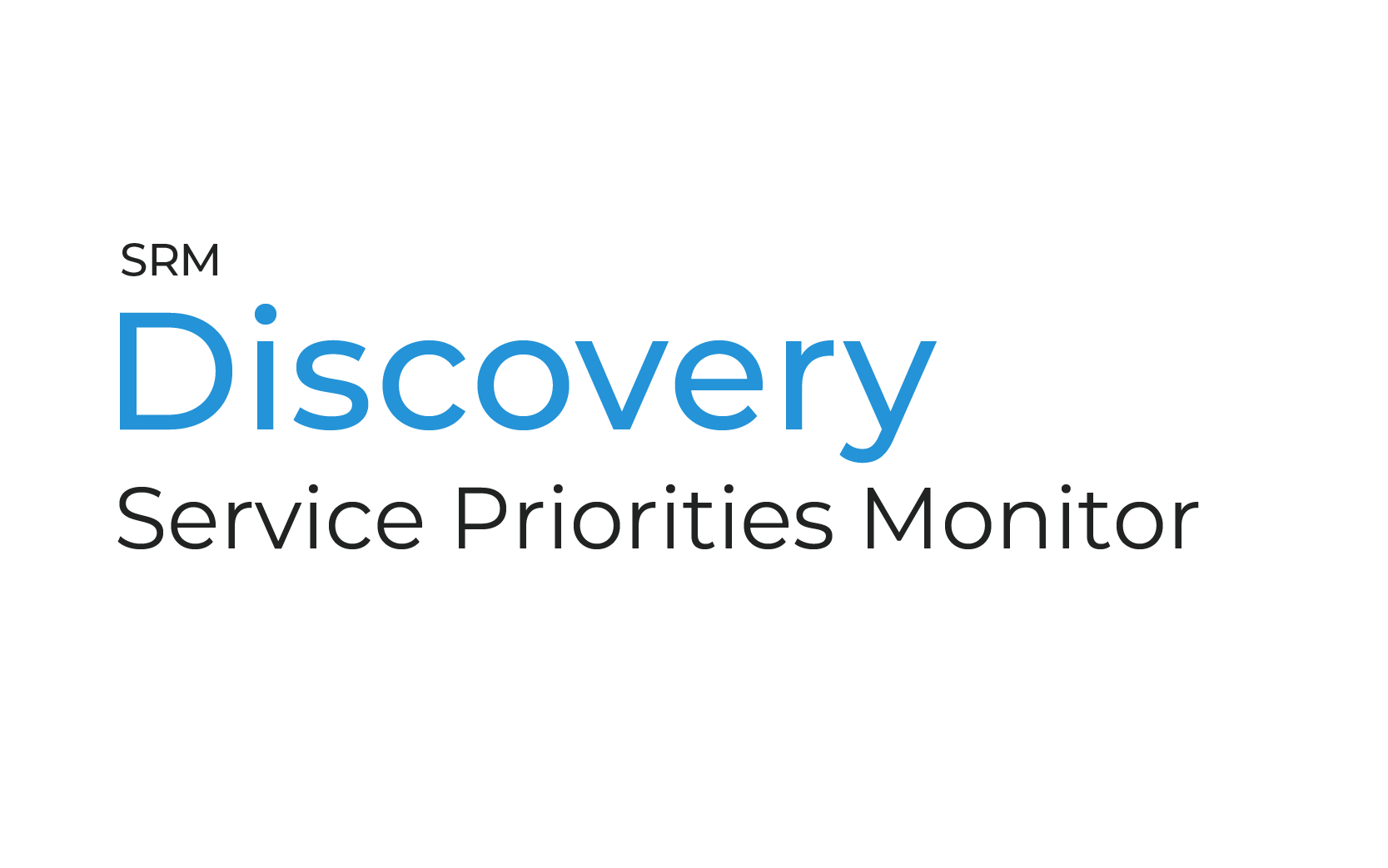 Introducing Service Priorities Monitor
Drive uptime. Use a single management dashboard that prioritizes your fleet's most urgent service cases in the clearest way possible—so you can act right away. The new Service Priorities Monitor organizes your fleet's open cases into three categories all on one page: longest days out of service, highest estimate, and awaiting authorization. Just one look shows you exactly where to focus.
Each event listing connects directly to the actual case in the Decisiv SRM Platform, so checking into the details of your fleet's cases is easy, no matter the asset brand or service location. The dashboard builds on the strength of the existing Decisiv-powered SRM Platform you're already using! So, adding this essential new tool is seamless, too.
See below for details, then click the "sign up now" button to subscribe.
ANNUAL SUBSCRIPTION
One easy payment per year.
Save 15%!
MONTHLY SUBSCRIPTION
First 30 Days Free!
Use Coupon Code
SPM30DAYSFREE
SRM Discovery Service Priorities Monitor is a single management dashboard that delivers real-time insights and greater control ov
e
r all internal and external service operations.  With the Service Priorities Monitor you have access to immediately actionable asset service status and performance data on the Decisiv SRM platform.
Identify Priorities: Prioritize those service events that warrant your immediate attention or action.  Gain visibility into which assets are being delayed awaiting authorization, those that are encountering the longest downtime, as well as those with the most costly repairs.
Intelligently Manage Service – Getting the Details: Access key service event information through single click retrieval of complete Decisiv SRM Case information. The Service Priorities Monitor enables you to access detailed information on the progress or problems with each and every asset you have in service.
Control Service Events: Gain the control you need for every service event.  The Service Priorities Monitor provides you a single point of control to manage the status of every asset – by every service provider.  It simplifies your daily challenges of tracking, reduces phone calls and emails, and gives you a complete insight into every asset in service.  Better control over asset availability generates additional revenue through increased vehicle uptime.
The Service Priorities Monitor is part of Decisiv's growing suite of data and analytics products called SRM Discovery. With SRM Discovery you are able to easily analyze and leverage both real-time and historical data from your assets to make more informed business decisions and drive profitability.
Getting Started: Gaining actionable insights and controlling your most critical service events is both  fast and easy. If you're using any of the Decisiv-powered OEM service management systems such as Volvo /Mack ASIST, PACCAR Solutions Service Management (PSSM), Isuzu Connect, Hino Case Management, TICO EDGE, Michelin MAESTRO, or Wheeltime LINQ – you're already able to immediately take advantage of the SRM Discovery Service Priorities Monitor.