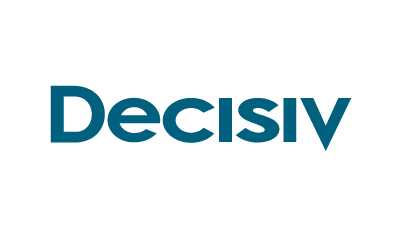 The Decisiv SRM Operations Package enables asset managers and owners to create operations and inspections, create maintenance schedules based on those operations, and share all this information with the Service Provider Network. This improves a fleet's control and drives consistency in asset service management by standardizing service events and their costs.
Create customized operations.
Fleets are able to create operations, using the Builder application, unique to any specific requirements with their own VMRS coding and labor times. Once an operation is created, this operation is available for service providers when they create an estimate in a case on the Decisiv SRM platform.
Create maintenance schedules.
Fleet-specific and/or OEM-recommended maintenance plans enable leasing companies, FMCs, and service providers to see which assets are due or overdue for preventive maintenance at a glance. Easily define specific conditions and milestones or intervals such as time, mileage, or engine hours. Whenever any of these conditions are met, a preventive maintenance case is automatically created and the service provider is alerted to the service event.
Create inspection operations.
Establish and complete a consistent inspection process as well as store results for historical tracking and analysis. Fleets are able to create electronic inspections where inspection-related items are added such as locations and outcomes, and can include operations related to the outcomes.
Share recommended operations with service providers and ensure compliance.
Once an operation is created, it's available for service providers when they create an estimate in a case on the Decisiv SRM platform. Every time a service provider creates a service event, a notification appears with the relevant fleet recommended operations which can be added to the case with just one click. Compliance activities are enhanced through planning, tracking, and documenting inspection and service work.
Streamline the process and bring significant efficiencies, consistency and time savings:
Changes to operations are instantly available
An RO can be created automatically as the outcome of failure inspections
Electronic capture and distribution of data (no paper forms, emails or phone calls needed)
Standardize work across different service providers
Ability to plan for maintenance which translates into:
More efficient operation management
Visibility and control over the service work being done on every asset
Greater customer satisfaction due to proactive maintenance and reduced unplanned breakdowns
Decisiv provides a cloud-based Service Relationship Management (SRM) platform that revolutionizes how the service supply chain for commercial assets communicates and collaborates. As the industry leader in SRM technology, Decisiv is driving unrivaled improvement in asset performance and utilization for manufacturers, service providers and asset owners in the commercial vehicle, heavy equipment, and industrial markets. The SRM platform's ability to harness, share and analyze connected asset data, and to intelligently enable service management, is the key to driving asset uptime and availability. Decisiv is the partner of choice for major commercial vehicle manufacturers, including Volvo, Mack, Hino, Isuzu, Peterbilt and Kenworth, as well as their dealers and call centers, service networks and asset owners.
No Results Found
The page you requested could not be found. Try refining your search, or use the navigation above to locate the post.