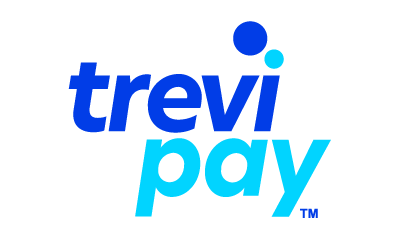 An omni-channel payments solution offering a range of alternative payment options for customers. TreviPay's technology allows businesses to consolidate billing, guarantee not-to-exceed pricing and provide level III data. The credit management solution alleviates the overhead and risk associated with issuing extended terms including bad debt and delayed cash flow. It includes branded customer support and accounts receivables services for a seamless customer experience, reducing back office costs.
TreviPay is a financial technology company, working globally with B2B companies. As an omni-channel payment solution, TreviPay accelerates business commerce by streamlining payments and A/R processes. Credit and Underwriting: alleviate overhead and risk associated with extended terms. Managed Services: provides branded support. Smart Integrations: easily integrates with ERPs, CRMs, eCommerce systems, banks and business systems.
TreviPay is a global financial technology company specializing in complete digitization of B2B payments through secure trade financing to drive enhanced customer loyalty. We support merchants by streamlining the purchasing experience and supporting increased customer interaction in B2B Commerce, facilitating $6 billion USD in transactions per year in 18 currencies for customers in more than 27 countries. To learn more about TreviPay, please visit TreviPay.com.