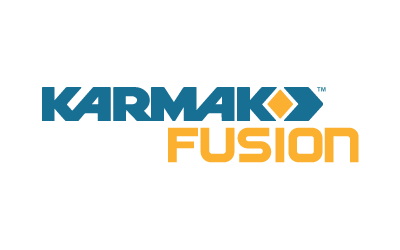 Built using our nearly 40 of industry experience, our full end-to-end Microsoft Windows solution is real-time, easy to navigate, and easy to learn. From powerful reporting capabilities to alert notifications, Karmak Fusion is designed to handle the varied demands of operating a full-service business. Want to learn more? Click the green button below.
Karmak Fusion, our flagship Windows-based solution is designed specifically for the heavy-duty industry to handle the varied demands of operating a full-service business. From easy onboarding to real-time data and built-in accountability, Fusion will have your business operating more efficiently and profitably in no time at all.
For nearly 40 years, Karmak has developed first-in-class dealer management solutions for businesses across North America. Serving over 600 customers with 2,000+ locations, we build partnerships with our clients. With over 250 employees, we're big enough that we can fully support your needs, but not so big that you get lost in the shuffle. We have teams in training, online learning, applications support, project management, and installations, all ready to help support your success.
Decisiv SRM Case Estimator for Uptime Pro completes a best-in-class solution for Daimler Truck North America (DTNA) service providers. SRM Case Estimator provides new levels of communication and collaboration for efficiently managing service events. By integrating with capabilities already provided by DTNA Uptime Pro and your DMS, Decisiv SRM Case Estimator enables comprehensive estimates, delivers the estimates to your customers, and manages your customer approvals.
read more