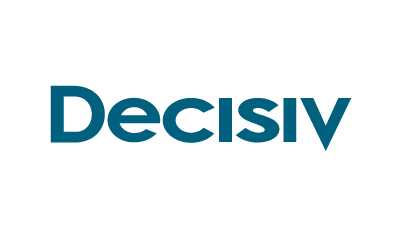 Decisiv Technical Services for Fleets
Elevate your asset maintenance and repair processes so they are operating with optimum efficiency. Technical Services from Decisiv provide training, implementation, integration, and best practice services to enhance operations on the Decisiv Service Relationship Management (SRM) platform and maximize the benefits of the entire Decisiv Ecosystem.
Implementation: Decisiv offers a full range of SRM implementation services to maximize your success. Whether you need to configure dashboard screens or help migrating customer or asset data, we offer a full array of implementation services to ensure your success. Change isn't always easy, so don't go it alone.
Initial SRM Configuration
Custom Fleet Configuration
Asset Load (across multiple fleet depots)
Training: Sustainable and competitive Fleet operations are built with well-trained teams. Developed by subject matter experts, our training solutions help organizations improve critical skills, facilitate consistent service delivery within fleet operations and even improve service data quality via the Decisiv SRM platform. Training topics cover all aspects of the Decisiv SRM platform and can be delivered in the format that's the most appropriate for your organization.
Online Training
Onsite Training
Virtual Implementation
Train the Trainer
Best Practices: Maximizing results from the Decisiv SRM Ecosystem involves analyzing current Fleet operations, evaluating asset performance objectives and making continuous improvements to configurations and processes. Decisiv experts can guide you in leveraging our platform and data insights so you can be best-in-class. A wide range of SRM categories can be examined such as:
Conduct a Process Review of current service operations
Define and create Inspection operations (e.g. safety, regulatory, maintenance, …)
Define and create Preventive Maintenance operations
Define and create Repair operations
Decisiv Vision and Insite advanced configuration
Integration: Enable seamless service operations by integrating your preferred applications with the Decisiv SRM platform. By connecting third-party apps, we can unify the management of service events across the Decisiv Ecosystem, no matter where or when service is conducted. You gain consistency, clarity, and connection to other critical systems and groups that lead to streamlined, efficient service execution.
Our Core services platform includes published APIs that connect Decisiv applications, third-party applications, telematics, Industrial Internet of Things (IIoT), and connected systems. Additionally, the Key Design System within Decisiv Case enables customers and partners to quickly and efficiently create complimentary SRM Ecosystem application interfaces that are tailored to your specific needs.
This includes operations with a select set of Fleet Management Systems as well as Telematics System and Diagnostic Tools that are already members of the Decisiv Ecosystem.
Do you have your own fleet shop? Want the same experience with them as you do for any other SRM provider? See Decisiv's Technical Services for Service Providers.